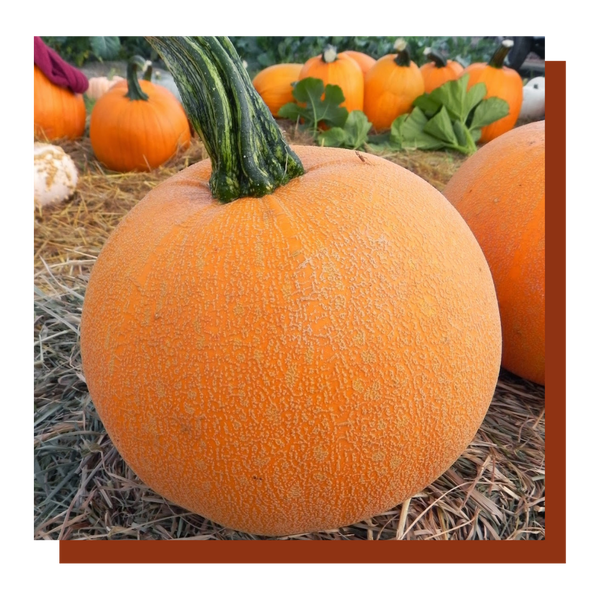 Winter Luxury
Unusual and attractive pie pumpkin. Known for its excellent flavor. Reported to make the most velvety of pies with its thick, dense, sweet flesh.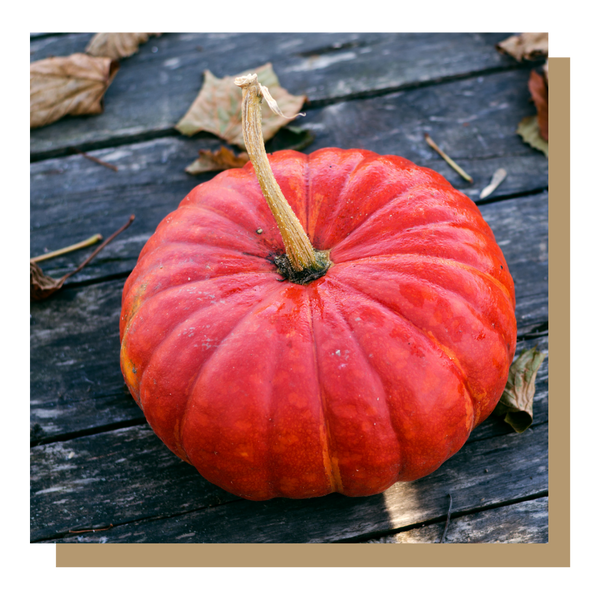 Rouge V'If D'Etampes
A Cinderella-type French heirloom pumpkin. It has moderately sweet orange flesh that is excellent for pies. The pumpkin is the standard for French soup stocks.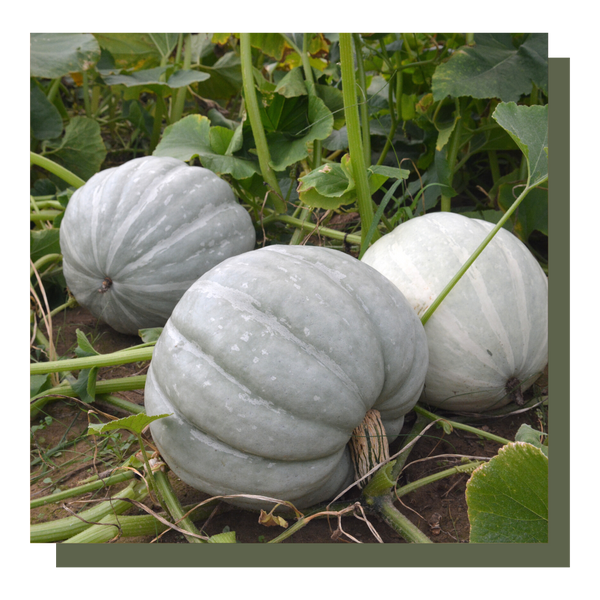 White Delight
This pumpkin is popular for its unique gray gray/off-white with white stripes. It's also great for eating!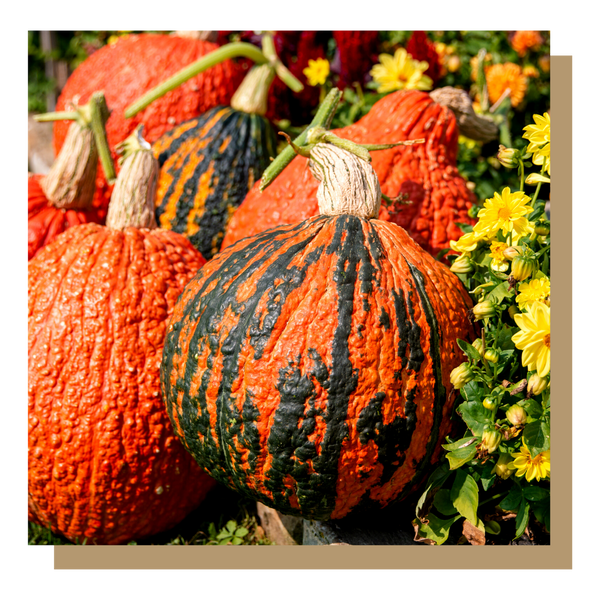 Warty Thing
It has a golden-orange fine-grained flesh that is crisp and sweet. Because of its excellent flavor, it is popular for eating raw.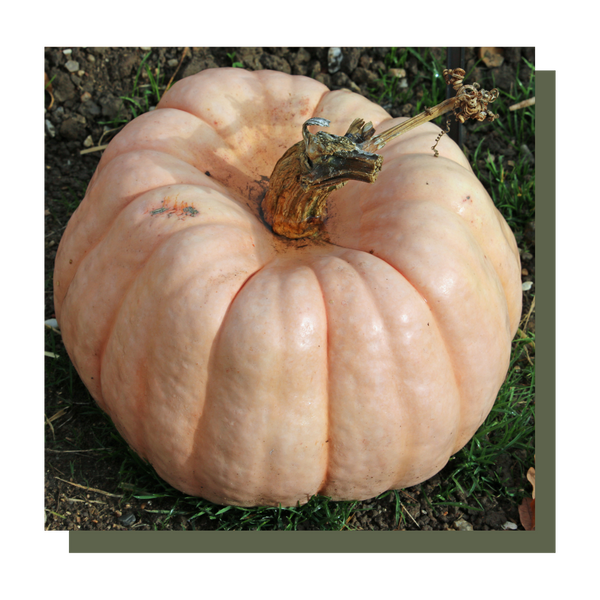 Porcelain Doll
Very sweet, mildly fruity, aromatic, deep orange flesh. The smooth, dry, string-less texture when cooked.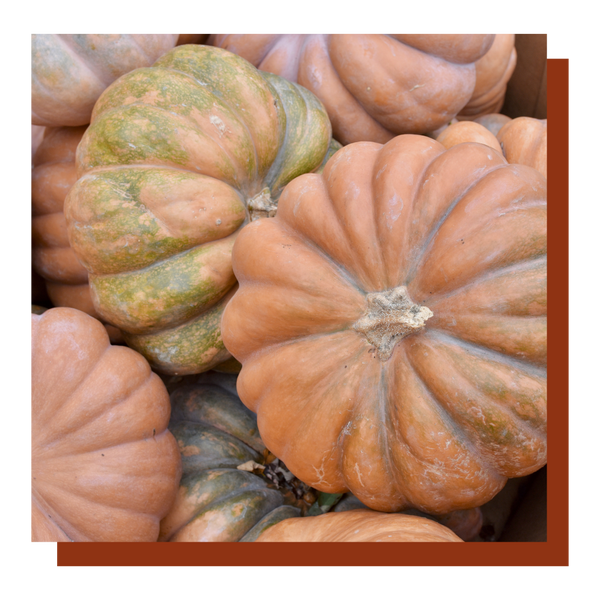 Long Island Cheese
Makes superior pies with rich orange flesh. Related to the butternut squash it can be substituted for butternut in any recipe. This heirloom pumpkin gets its name from its resemblance to a wheel of cheese...not its flavor!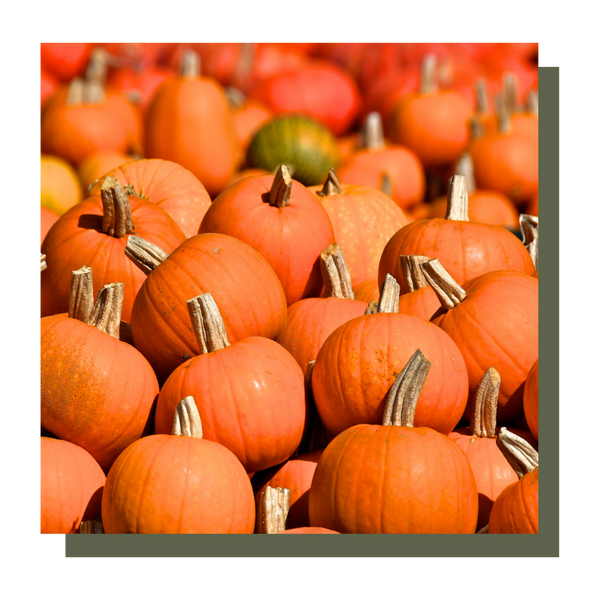 Sugar Pie
As the name suggests...your standard sweet pie pumpkin.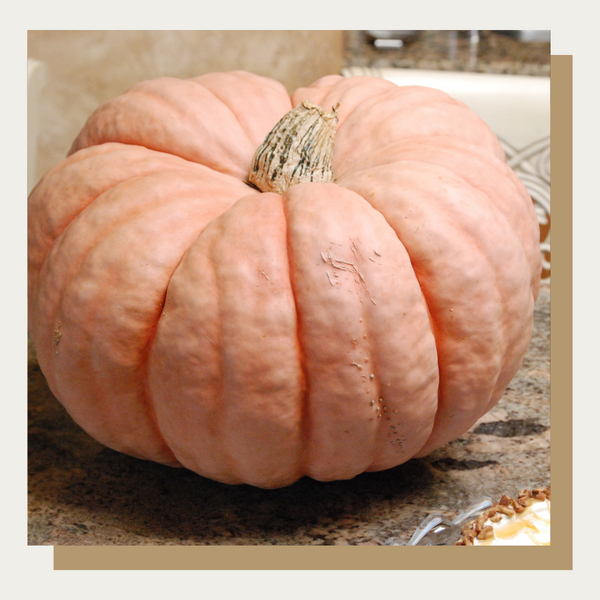 Rascal
This pretty pink pumpkin has thick, orange flesh that is of excellent eating quality.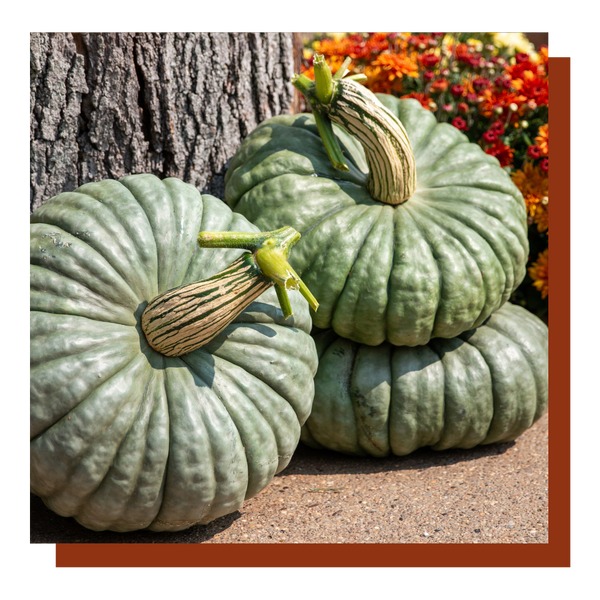 Royal Blue
Sweet, dry, deep orange flesh that is of excellent eating quality.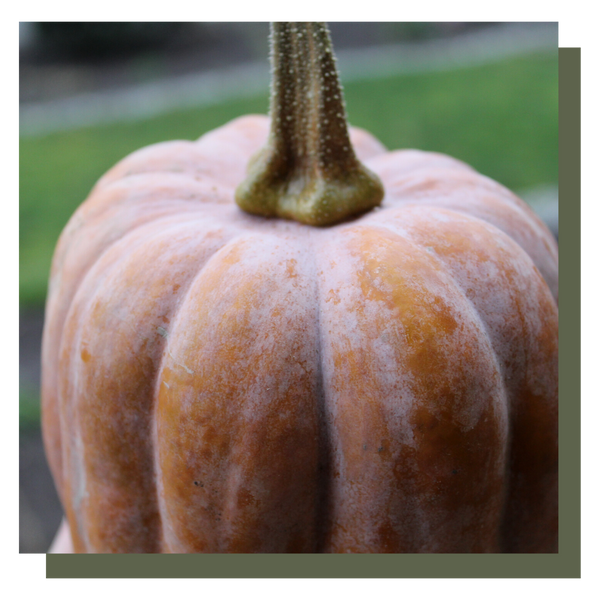 Autumn Frost
Sweet, earthy taste. Similar to a Butternut but some would say it is superior and richer.
Buttercup
Firm, dry, stringless, creamy flesh with a rich, sweet flavor. Originally introduced as a substitute for sweet potatoes.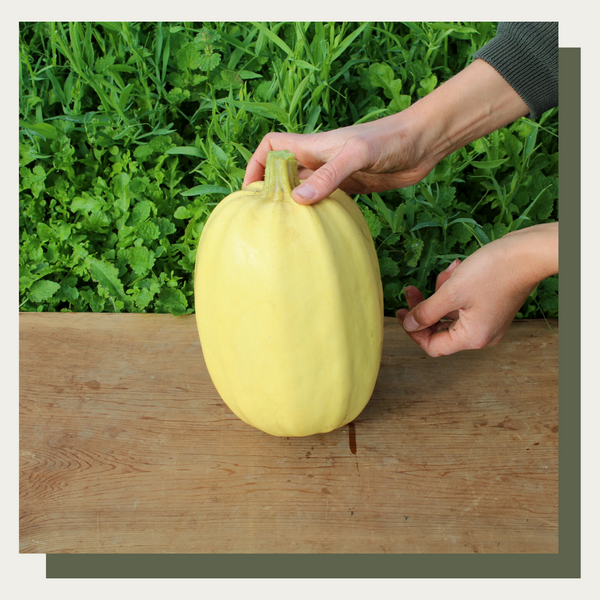 Spaghetti
When cooked the flesh will come apart into spaghetti-like strands with a few scrapes from a fork making it a popular option for gluten-free pasta.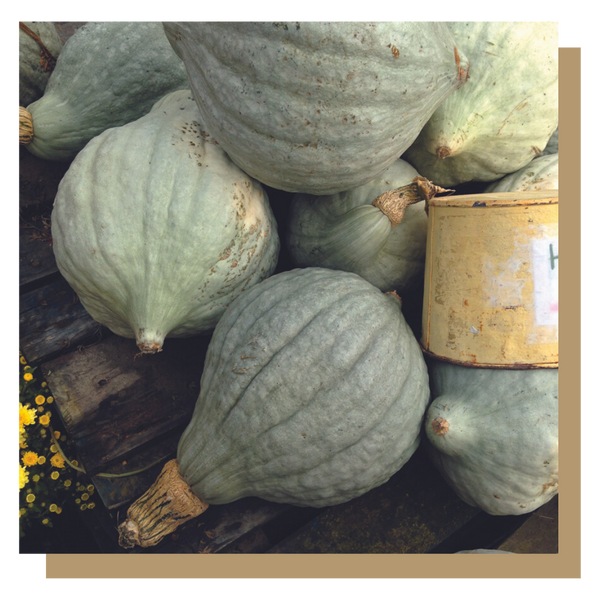 Hubbard Blue New England
Stores well. Yellow/orange, finely textured, dense flesh with a sweet, nutty flavor.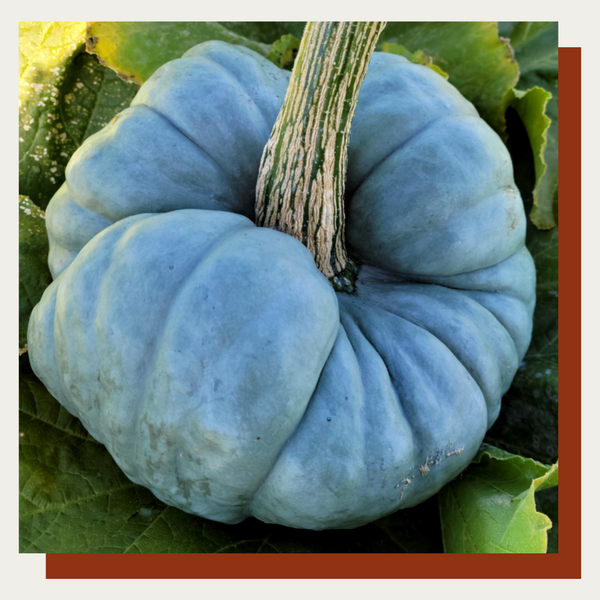 Triamble
Not only does this savory Australian heirloom keep well but it is also extremely flavorful with a sweet, orange, fine-grained flesh.
Pink Banana Jumbo
Top-tier squash! Very sweet, mildly dry. Used for everything from beer to baby food.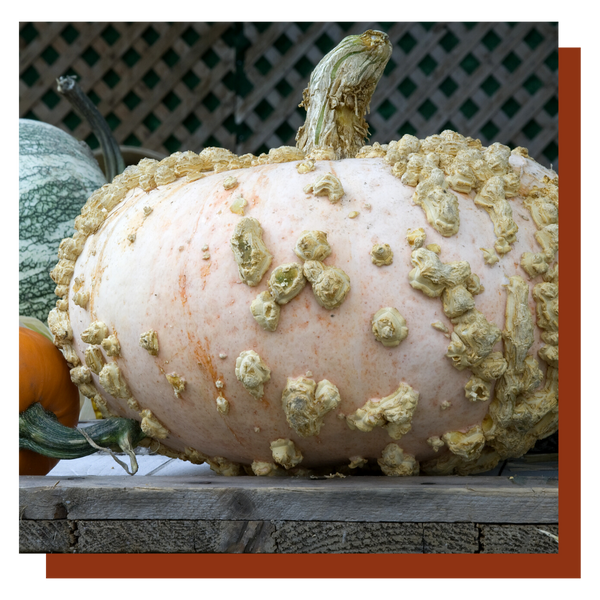 Galeux d'Eysines
This French heirloom is one of the best tasting squash that exists and has a sweet, smooth texture. Pro tip- more barnacles means more sweetness!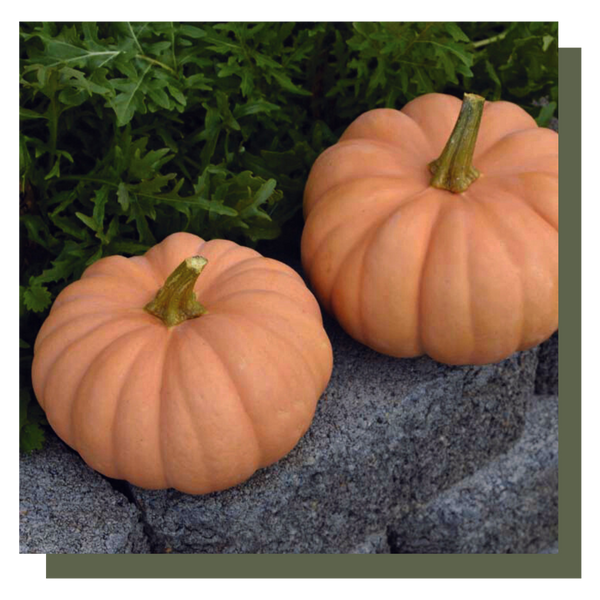 Autumn Crown
This Butternut cross has deep orange, very sweet flesh with a unique, sweet melon scent.
Acorn Squash
Slightly sweet with a mild buttery flavor.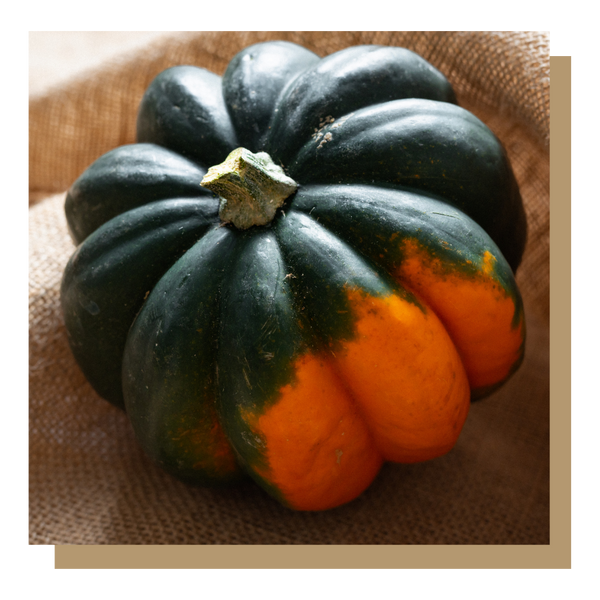 Bellorado
Take a classic Acorn with a mildly sweet, nutty flavor and add a bit more sweetness and voila! You now have a Bellorado.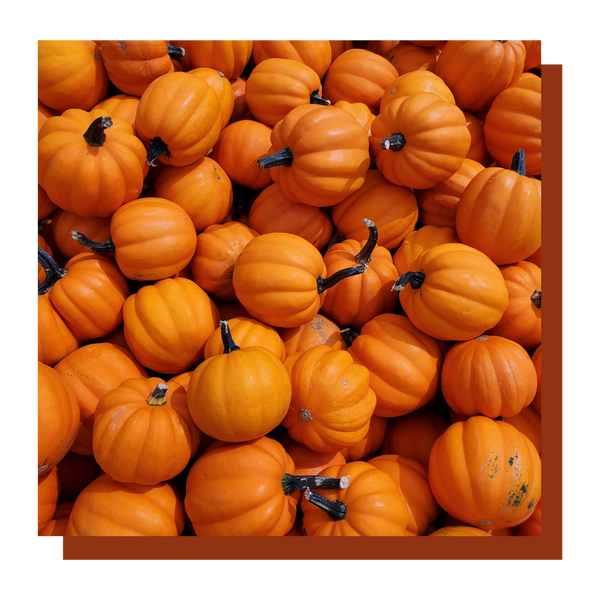 Goldilock
Sweet and nutty and bright orange! Use as decoration or food or both.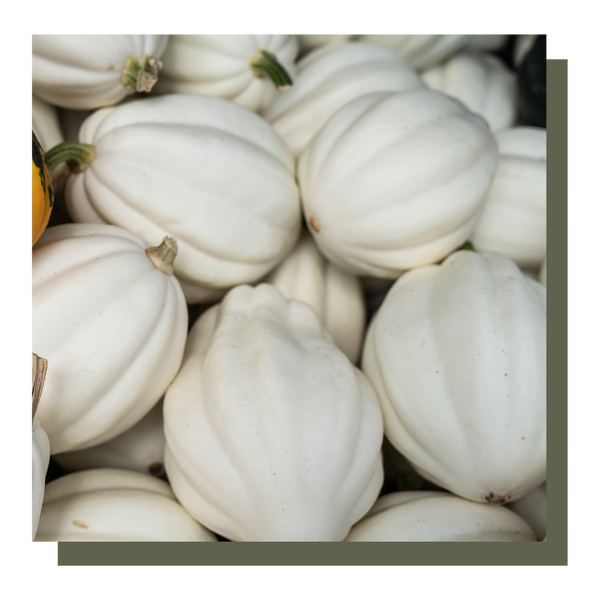 Mashed Potatoes
Silky smooth with white flesh!
Carnival
Decorative and similar in taste and texture to a sweet potato and butternut squash. It's deep cavity makes a great stuffing vessel.
Kabocha (Japanese Pumpkin)
Subtly sweet nuttiness with a moist, dense, fine-grained texture. Sweeter than butternut, stocked full of beta carotene and other nutrients.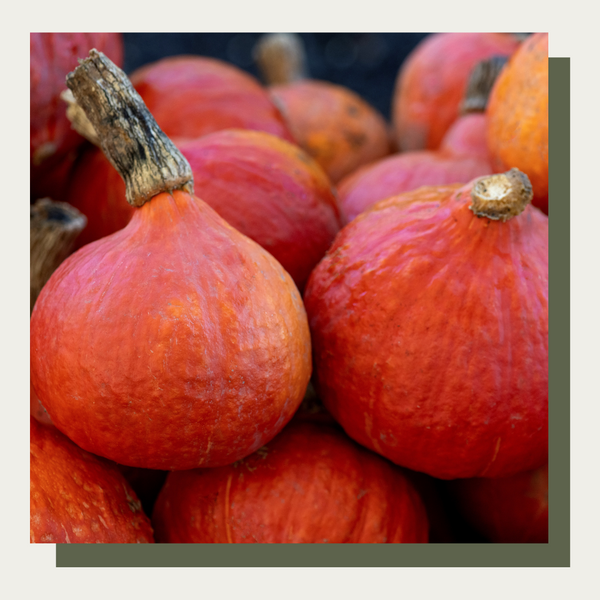 Steph Kuri
A personal-sized Kobocha that balances taste and texture with a dry and superbly smooth, rich, nutty, and buttery sweetness.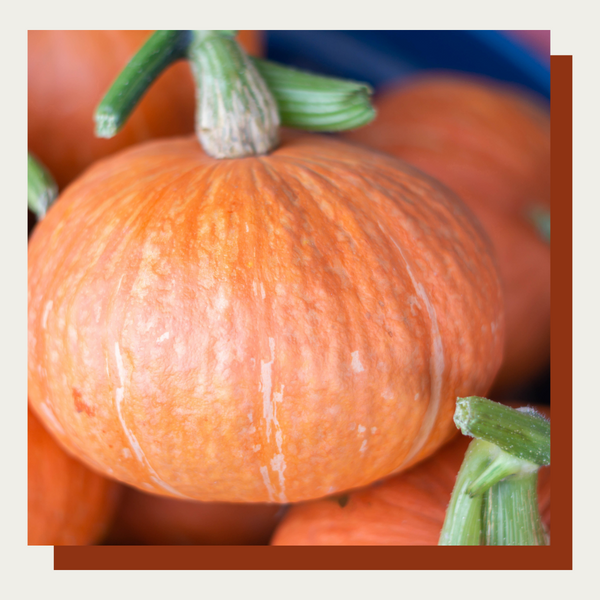 Sunshine
Completely string-less with a succulent, nutty, ultra-sweet flesh.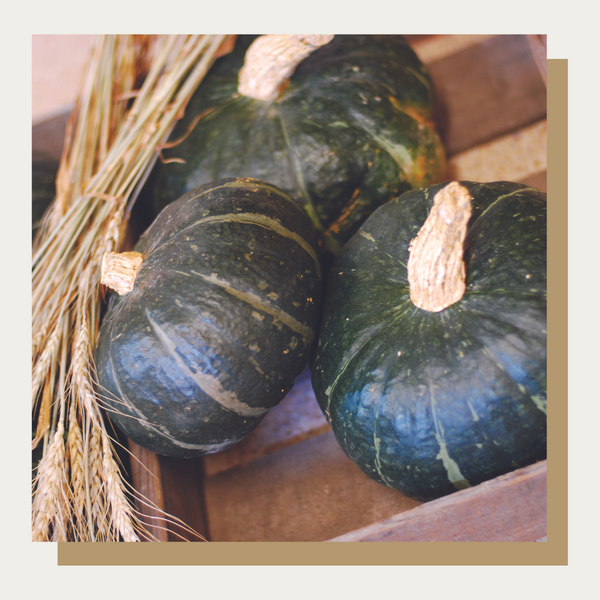 Sweet Mama
An earlier ripening Kabocha for who just can't wait any longer!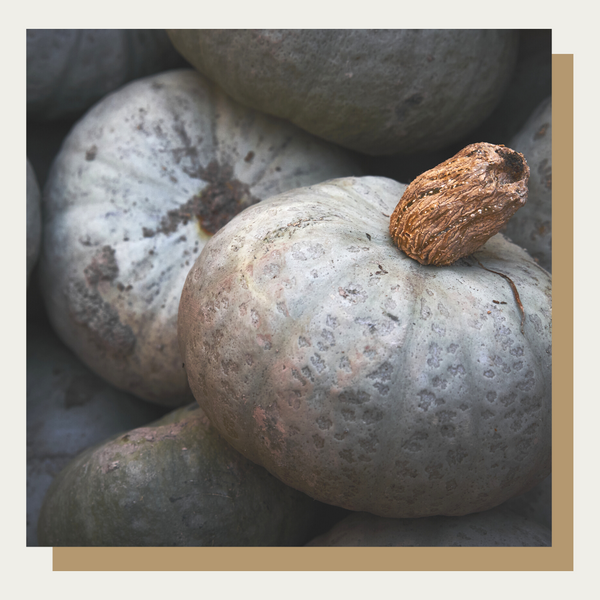 Sweet Meat
Keeps well in storage and is a favorite for baking desserts. It has a dense, non-stringy texture that is rich and buttery.
Delicata
This popular squash has a sweet, nutty flavor similar to corn and sweet potato, with a creamy, smooth texture. These also have thin, edible skin.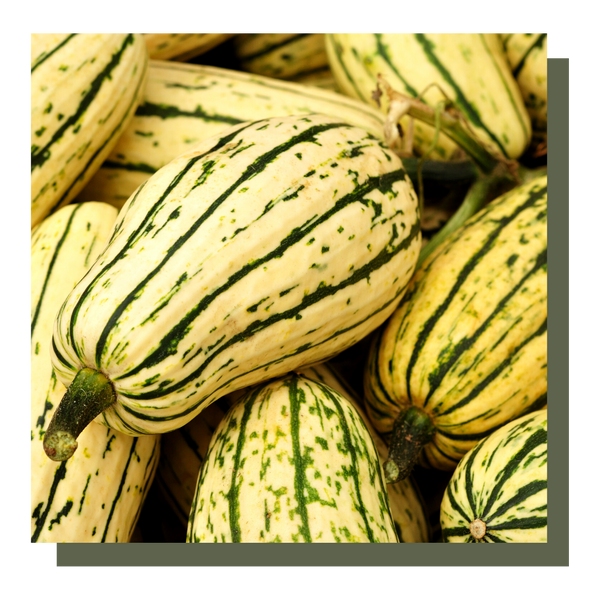 Bush Delicata
A traditional and delicious Delicata.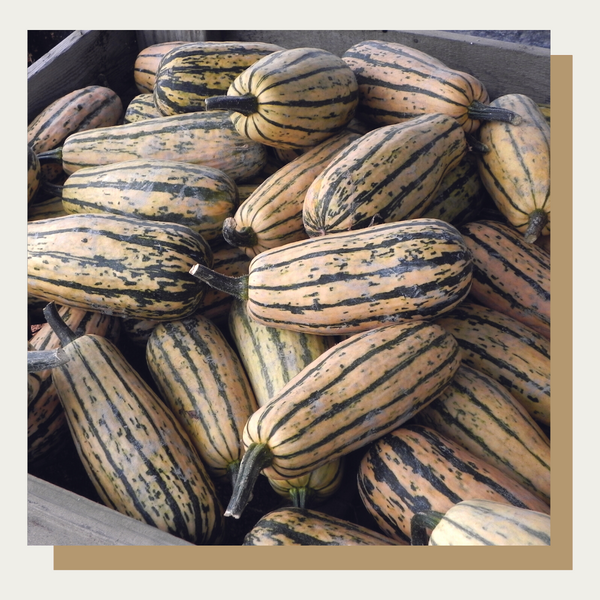 Honeyboat
This Delicata is said to be the sweetest squash in existence!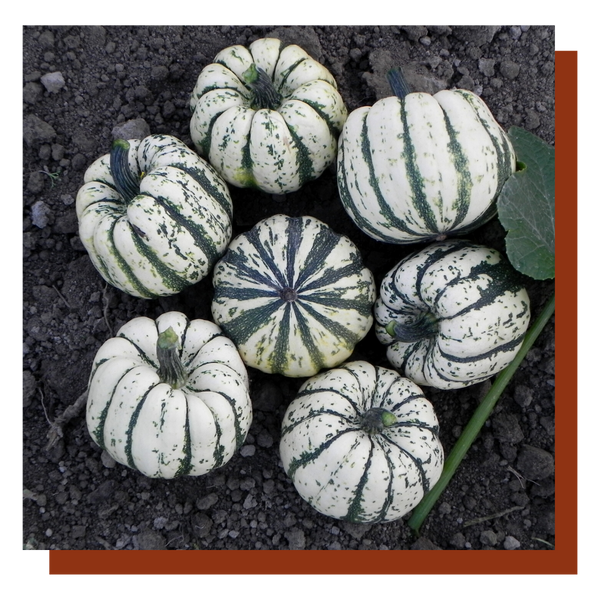 Sweet Dumpling
The same characteristics of a traditional Delicata with a cute, decorative shape.
Butternut Squash
Creamy and consistent with a nutty and sweet flavor. This classic squash can be used for roasting, toasting, baking, grilling, soups, and stews. It even makes an excellent low-calorie substitute for potatoes.
Honeynut
A mini butternut, this variety was bred for flavor, not yield. It has an intense natural sweetness that when roasted on high heat will become rich and caramel-y.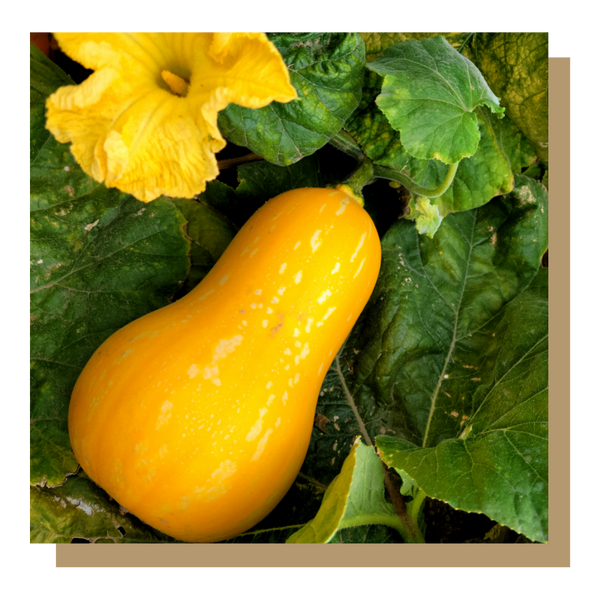 Autumn Gold
Decorative AND delicious!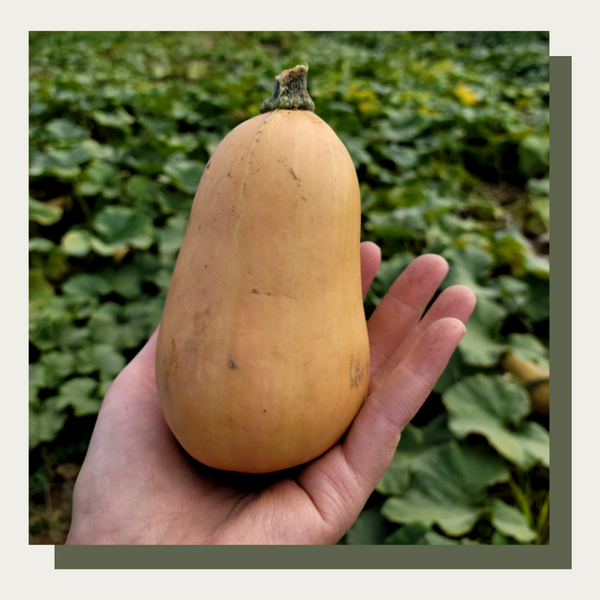 Butterbaby
A mini- butternut that is perfect for a single serving.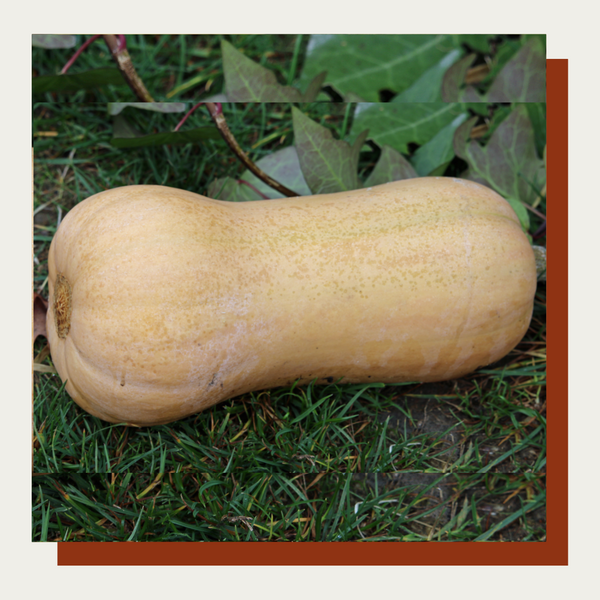 Havana
A mid-sized butternut that stores well!